Welcome to Thaimee Love - Chef Hong Thaimee's dining room.
Opening Times:
Dinner - Wednesday to Sunday 5pm-10pm
Afternoon Tea Saturday-Sunday 12pm-3.30pm
116 West Houston Street, New York City, 10012
+1 347-325-2557
At our restaurant, Thaimee Love, we source the best ingredients and cook with authentic home - style Thai techniques. All items are meant to be shared, and we encourage you to order an item from each section. We serve our food "family style" and we hope your share our "Cook with Love" mantra.
If you would like to treat yourself to a Thai feast, we recommend you to enjoy our Chef's Tasting Menu. Let us know what you wish for and our kitchen will do the magic. We get excited when you experience Thai flavors!.
For groups of 7 or more please call the restaurant directly to book or email here. For larger groups, we offer either "A Party at Thaimee's", a family feast style menu priced at $80 pp, or you may order from the main menu. We understand that you may need to cancel your reservation; as a courtesy, we ask that you please give us at least 24 hours notice for any cancellation, otherwise a charge of $20pp may apply.
We are also open for brunch/Thai-inspired afternoon tea every weekend. Please email info@hongthaimee.com if you have any questions, or feel free to call us at the restaurant.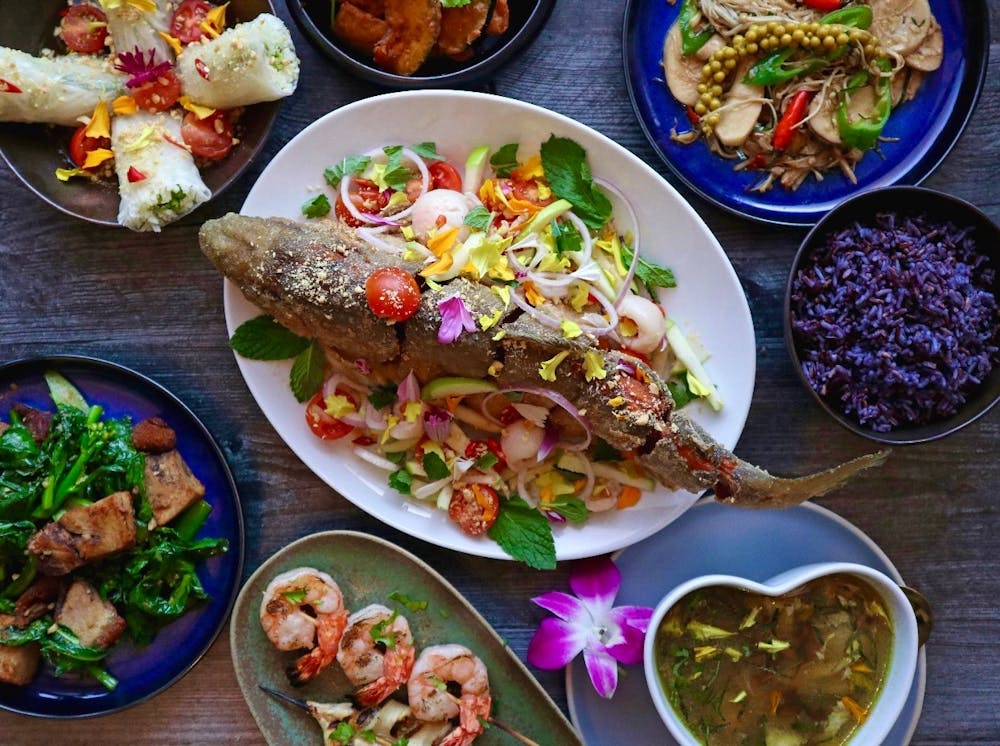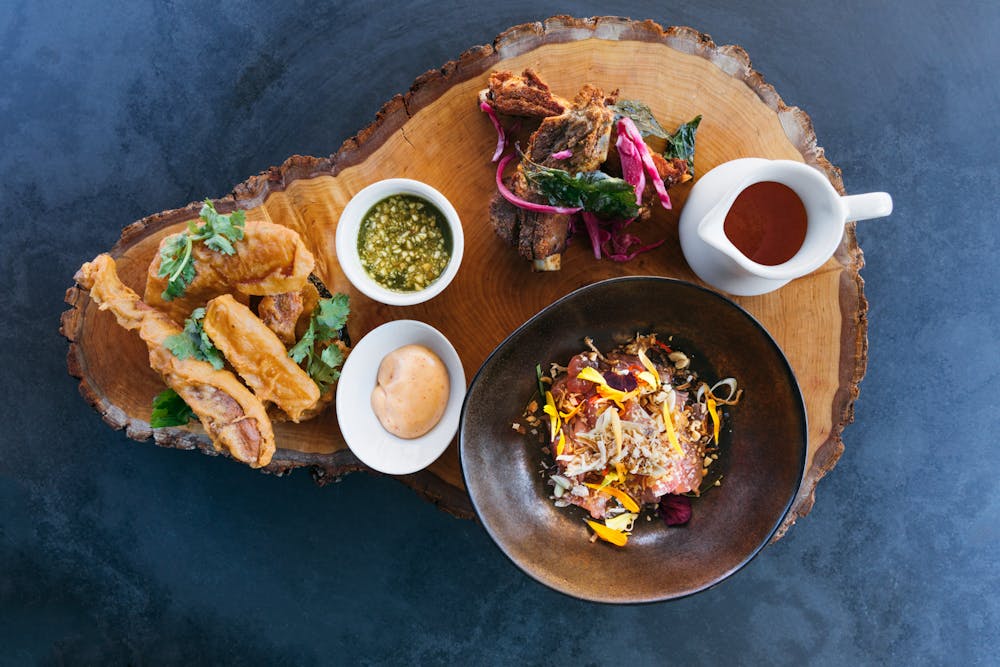 "Stepping into Thaimee Love will feel like coming over to my home for dinner. I want to show people how diverse and authentic Thai cuisine can be. I want every guest to experience and enjoy the food that I loved growing up, especially dishes that are not commonly found in most Thai restaurants in the US.
My inspiration for Thaimee Love is to create a real Thai "Baan Baan" style cooking and eating experience. The menu is designed with the vision - this is how you dine at home in my family dining room. The starters play as welcoming bites whilst waiting for the kitchen to prepare the whole meals. All items are meant to be shared and I encourage you to order from each section – Soup, Nahm Prik, Mains, Eggs and Veggies will be served at the same time. The soup plays the role to transport rice into the digestive system (either the clear one or the spicy one). Nahm Prik elevates the rice and each bite to the next level. Eggs accompany main dishes, and vegetables are always a great side dish for the whole meal.
This is how we eat at home. I've commissioned a Thai farmer to grow real Thai herbs and vegetables that will ship weekly to our kitchen. We also have a mini market in front of the restaurant so you can pick up ingredients and cook a great Thai meal in your own home as well."
— Hong Thaimee